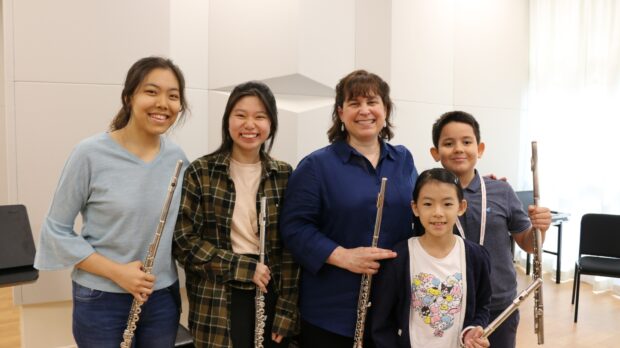 How does the Singapore Symphony Group (SSG) develop and showcase talent in young instrumentalists? Find out how young music talent get the support they need, through learning and performance.
Yoga and Young Talent
Our Singapore National Youth Orchestra (SNYO) runs two orchestras where more than 180 talented young musicians from over 60 schools across Singapore learn and perform together. The SNYO organises regular masterclasses, some of which are open to the public, for young players to hone their performing skills.
In July, over 20 young flutists attended a masterclass conducted by Emily Skala, Principal Flute of the Baltimore Symphony Orchestra and faculty at the renowned Peabody Institute. The players learnt about warm-up exercises and breathing techniques that helped to improve their tone quality and intonation.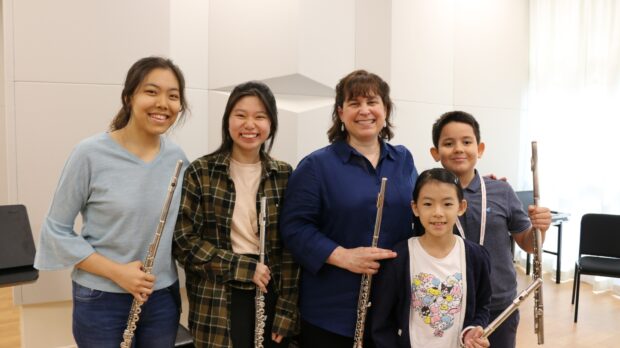 Such masterclasses are part of our continual efforts to nurture young musicians. In July, the SNYO presented a violin masterclass by soloist Gil Shaham. In August, an SNYO Viola Day was held, with a masterclass conducted by Korean violist Kim Kiyeol and technique workshops led by Jeremy Chiew and Christoven Tan. The three tutors rounded off the day of learning with a recital performance for our participants.
In the flute masterclass, with a few suggestions on where to direct the air, how to breathe and support the air flow, even the youngest of the flutists, age 10, were able to make palpable improvements.
Emily also offered some helpful advice on performance. "People naturally seek connection. If you make your musical story personal you will achieve human connection," she said. "What more meaningful way to make the world a better and more nurturing space for all of us?"
Presenting Young Performers on Stage
We are presenting the next Young President's Performers concert on 21 September. The annual concert shines a spotlight on young talented musicians in Singapore — giving them the rare chance to perform with a professional orchestra.
The latest young soloist to take the stage will be Kong Xianlong, 22, a violinist and undergraduate at the Yong Siew Toh Conservatory of Music at the National University of Singapore.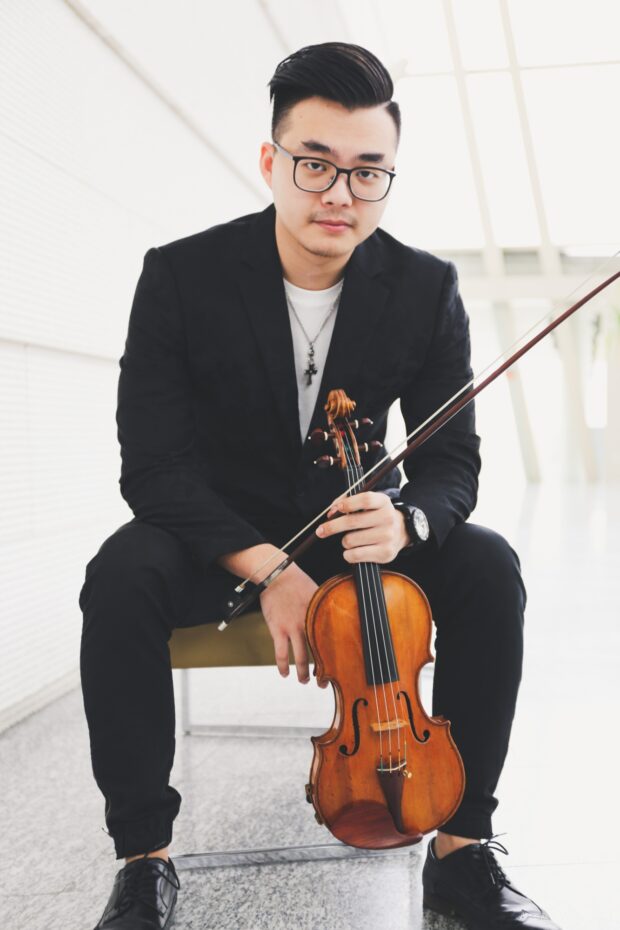 Among his many achievements are winning the First Prize in the National Piano & Violin Competition of Singapore in the 2011, as well as at the 2012 Hong Kong International Violin Competition.
On September 21, Xianlong will perform the effervescent Mozart Violin Concerto No. 5 with the SSO, under the baton of Joshua Tan, himself a former President's Young Performer.
Have a love for singing? Join our audition!
The SSO is making an open call for singers to take part in our 'video games' concert. Gamers, choristers, all are welcome!
For audition details, visit this link.
(Age 16–35, closing date Oct 31)
Tell us what you like about these stories. We'd love to hear from you.
Email us at: corporate@sso.org.sg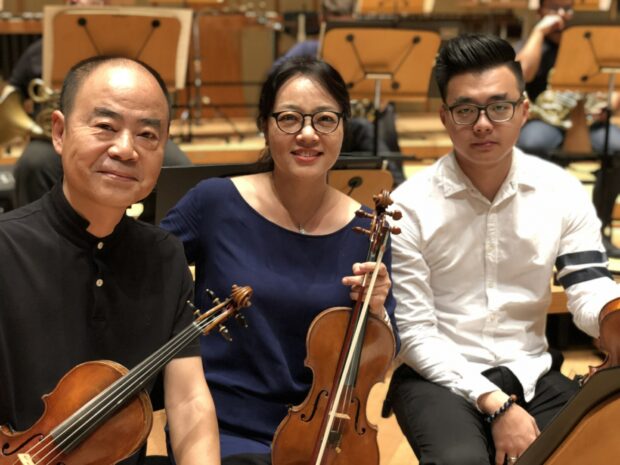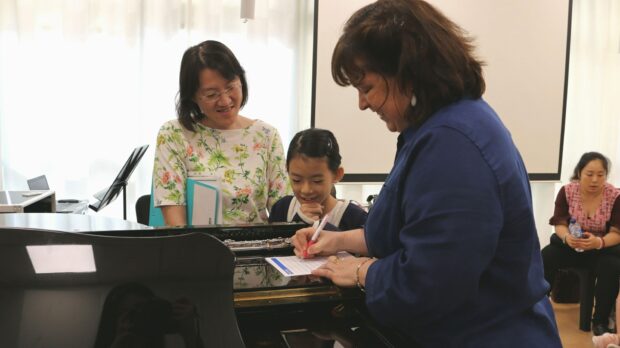 Latest News
Latest News
Latest News
Latest News
Latest News
Latest News