CLEMENS HELLSBERG OF VIENNA PHILHARMONIC TO DELIVER INAUGURAL SSO-VIENNA MUSIC LECTURE IN SINGAPORE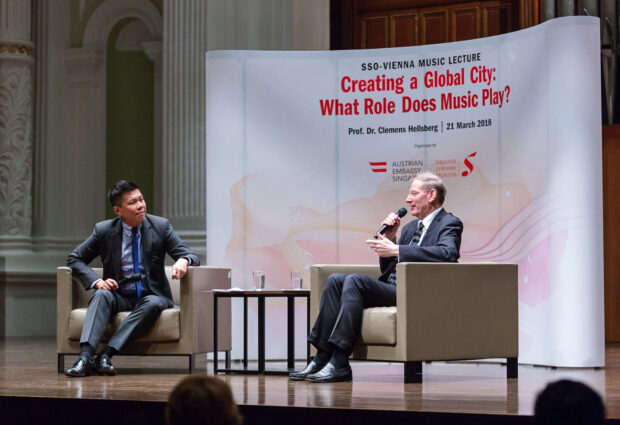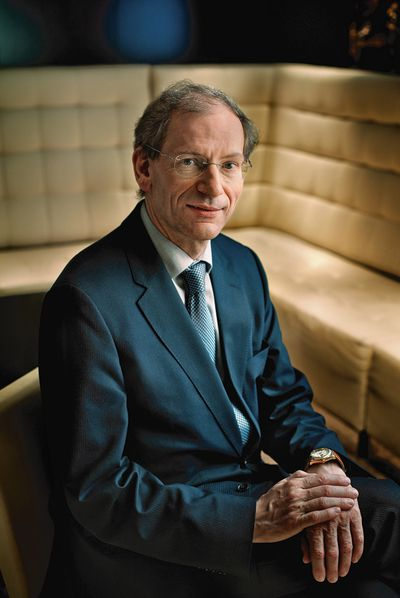 The Singapore Symphony Group and Embassy of Austria in Singapore are presenting the inaugural SSO-Vienna Music Lecture this month.
Held at the Victoria Concert Hall, 21 March, it will feature Professor Clemens Hellsberg (above), former president of the Vienna Philharmonic Orchestra.
Described as a "change agent" by the New York Times, Hellsberg has been credited for steering the venerable orchestra towards the 21st century, from establishing a mentorship for musicians and other educational programmes, to the appointment of its first female concertmaster.
An elected president of the orchestra for 17 years until he stepped down in 2014, Hellsberg has been awarded the Order of the Rising Sun (Japan) and the Chevalier de L'ordre des Arts et Lettres (France), among others.
The lecture will delve into the history of the orchestra and Vienna, widely recognised as the capital for western classical music, against the backdrop of the city's path to becoming a creative global city. Hellsberg will also be joined by Singapore Symphony Group CEO Chng Hak-Peng in an audience discussion, to discuss how the arts can shape a city's identity, and the promotion of music education in Singapore's context.
"This lecture is part of the SSG's efforts to engage the wider Singapore audience, to share and reflect on our collective experiences with music," said Mr Chng.
"As we continue to climb in global city rankings, I find it useful to ask ourselves what we want out of the pursuit of music or artistic excellence — and what this translates to — not just for the individual but for our diverse communities."
This is a first collaboration between the SSG and the Embassy of Austria. This year also marks the 100th anniversary of the Republic of Austria.
Event Details:
SSO-Vienna Music Lecture
"Creating a Global City: What Role Does Music Play" by Prof. Clemens Hellsberg
Date: 21 March 2018, Wednesday
Time: 5.30pm – 7.15pm (registration at 5.15pm)
Programme details here.
FULL VIDEO here.
ABOUT THE SINGAPORE SYMPHONY GROUP
The Singapore Symphony Group manages the flagship Singapore Symphony Orchestra, the Singapore Symphony Choruses, the Singapore National Youth Orchestra, and the VCHpresents Chamber Music series, the Singapore International Piano Festival and the biennial National Piano & Violin Competition. The Group also represents the Associated Board of the Royal Schools of Music (ABRSM) in Singapore.
The mission of the Group is to create memorable shared experiences with music. Through the SSO and its affiliated performing groups, we spread the love for music, nurture talent and enrich our diverse communities.
For press enquiries, please contact
Singapore Symphony Group
80 Bencoolen Street, Level 8,
NAFA Campus One Tower Block
Singapore 189655
T +65 6602 4237
Email: wenshan@sso.org.sg
Latest News
Latest News
Latest News
Latest News
Latest News
Latest News