Two Premieres, Two Leading Ladies Of Music
Joyce Koh is a familiar name in the landscape of cutting-edge, contemporary Singaporean composers. Underpinning her creative impulse is a fascination with architectural structures and scientific theories – and the result on this occasion is the SSO-commissioned one point six one eight zero.
Referencing the first five digits of the Golden Ratio, each number in the title is a movement in the work. The fourth, "one", based on the sound of a nine-inch triangle, will see its world premiere by the SSO on 15 Aug. As Koh puts it, this piece "is a poetic projection of a triangle timbre expressed with the palette of the orchestral instruments".
Conducting the SSO is another leading lady of music, the acclaimed British-Australian conductor Jessica Cottis, described by Rolling Stone Magazine as an extraordinary conductor "who led the orchestra as a queen. Full of energy and verve… repeatedly able to tear applause even in the middle of scenes". Cottis will not just direct the premiere of one, but also the Singapore premiere of Flowing Sleeves.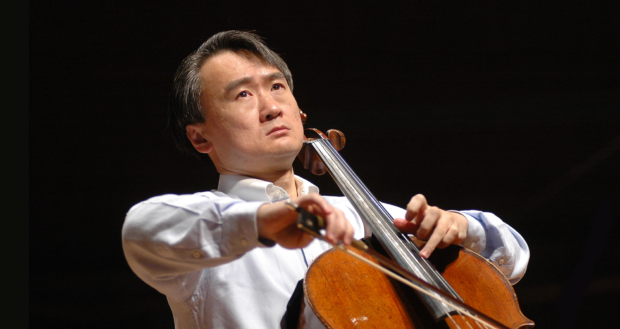 SINGAPORE PREMIERE OF FLOWING SLEEVES CELLO CONCERTO WITH CELLIST WANG JIAN
Flowing Sleeves is the name of contemporary American-Chinese composer Zhou Tian's 2018 cello concerto, a work inspired by the poetic movements of Chinese operatic dance. Its dedicatee is veteran Chinese cellist Wang Jian, who will be in town to perform the 27-minute piece.
The programme is completed with Dvořák's tuneful and optimistic Eighth Symphony.
Subscription Concert
Wang Jian • Flowing Sleeves
Jessica Cottis, conductor / Wang Jian, cello
Thu / 15 Aug 19 / 7.30pm
Esplanade Concert Hall
Brush. Lift. Reflect. Dance. Words that infuse Flowing Sleeves, an expressive cello concerto inspired by Chinese operatic dance, written by American-Chinese composer Zhou Tian in collaboration with renowned cellist Wang Jian. Up-and-coming Australian-British conductor Jessica Cottis directs this Singapore premiere, a new work by Singaporean composer Joyce Koh as well as Dvořák's tuneful and optimistic Eighth Symphony.
Featuring
Jessica Cottis, conductor / Wang Jian, cello
Programme
| | |
| --- | --- |
| one point six one eight zero (SSO Commission) | Joyce Koh |
| Cello Concerto "Flowing Sleeves" | Zhou Tian |
| Symphony No. 8 in G major, Op. 88 | Antonín Dvořák (Dvořák) |
Latest News
Latest News
Latest News
Latest News
Latest News
Latest News