Music is our work, and our work is music
Create the SSO story with us. Revolutionise live performances. Join the Singapore Symphony Group and work with one of the leading arts management employers in Singapore.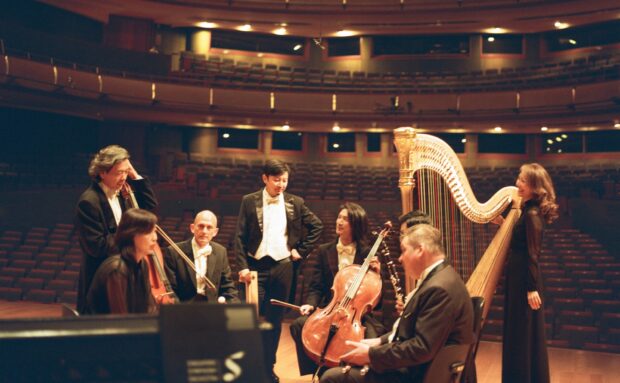 Job Openings by Category
One of Asia's leading orchestras, the SSO provides artistic inspiration through its recordings, international tours, outreach and education, chamber music, and over 60 concerts a year. Under the baton of Music Director Hans Graf, the SSO performs at the world-renowned Esplanade Concert Hall and at its long-term home, the Victoria Concert Hall, in Singapore.
The SSO invites applications from outstanding musicians for the following positions, where available.
The Singapore Symphony Orchestra (SSO) is conducting an international search for a Concertmaster.
The SSO is Singapore's flagship orchestra and founded in 1979. Over the last 40 years, the full-time professional orchestra has grown in stature and has collaborated with great artistes, such as Neeme Järvi, Vladimir Ashkenazy, Lang Lang, Yo-Yo Ma, Diana Damrau, Janine Jansen, Leonidas Kavakos, Gil Shaham and Martha Argerich. The SSO has toured regularly, with invitations to the BBC Proms, the Prague Spring International Music Festival, and the Dresden Music Festival.
At home, the SSO plays regularly at the Esplanade Concert Hall, Singapore's premier performance venue, while more intimate concerts are held at the historic Victoria Concert Hall. The well-loved national orchestra also makes community appearances and plays a significant role in concerts for the young.
Interested candidates should possess musicianship of the highest level, to lead the Orchestra to greater artistic heights. The successful candidate may:
Be associated with a named Chair
Receive an instrument loan from the orchestra's donors
Be recommended for teaching positions
Applicants are asked to submit the following for consideration:
A cover letter outlining your interest in the position
A current CV (including education, professional experience and two referees)
Audio and/or video of recording of solo works (made within the last 2-3 years)
Video recording of works in a chamber setting (we accept links to high-quality web videos, with indication of the year of recording)
Video recording of performance with an orchestra (we accept links to high-quality web videos, with indication of the year of recording)
The above materials should be submitted to hr@sso.org.sg.
As one of the leading arts administration employers in Singapore, the Singapore Symphony Group (SSG) manages the Singapore Symphony Orchestra (SSO), the Singapore National Youth Orchestra (SNYO), Singapore Symphony Choruses, the VCHpresents chamber concert series, the National Piano & Violin Competition, and more. The Company's mission is to create memorable shared experiences with music. Through the Singapore Symphony Orchestra and its affiliated performing groups, we spread the love for music, nurture talent, and enrich our diverse communities.
We welcome passionate individuals to apply for the following positions, where available.
Get involved and experience what it is like working with the Singapore Symphony Group. Email internship@sso.org.sg for an internship today!